Can I Have A Word With You?
In his fifth popular book about language, Howard Richler moves from A to Z with one specially chosen word for every letter of the alphabet. What especially intrigues him is how words come to mean what they mean, how theShow morey lose some meanings and gain others. Always humorous, Richler invites readers into the intimacy of language and allows us to delight in the ever-shifting glories of English. Among his questions are the following: What is the proper designation for a person older than sixty-five? What constitutes "marriage"? Should the word "nigger" ever be used? Can "niggardly" be regarded as offensive? How should a person who is not married refer to ones love interest? Boyfriend / Girlfriend? Lover? Partner? Significant other? Why are homosexuals called "gay"? If we call all the people who hunt "hunters" should we refer to all those who fish as "fishers"? Along with the serious fruits of his research, Richler also relates some of the hilarious language snafus he has heard: "Molotov cocktails" referred to as "mazel-tov cocktails" and the mishearing of the Beatles' lyric "The girl with kaleidoscope eyes" as "The girl with colitis goes by". Not since Lynn Trusss "Eats Shoots & Leaves" has a book about language been so hilarious and informative. This book is a must not only for the bookshelves of all logophiles, but also as the bible for the many family members and friends whose get-togethers often spark lively linguistic argument.Show less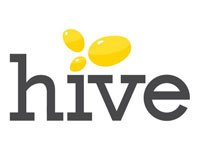 £18.50(Best price)
info On average this store will confirm the amount you have raised in 2 days.