Atelier des Chefs will donate up to 5.00% of any purchase to our charity of the month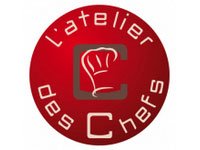 L'Atelier des Chefs is a revolutionary cooking experience based in Central London. With classes ranging from 30 minutes to 4 hours and incorporating a wide range of cuisines and skills, L'atelier des Chefs has a class to suit everyone!
info On average this store will confirm the amount you have raised in 1 day.
Promotions available See all (2)