Blackwell Books will donate up to 3.50% of any purchase to our charity of the month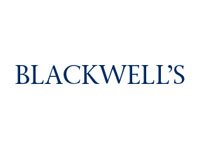 Get your books from Blackwell - the knowledge retailer! With a range of over 3 million titles, Blackwell online offers you a convenient way of buying books.
info On average this store will confirm the amount you have raised in 2 days.
Promotions available See all (2)