BreakFree Holidays will donate up to 2.00% of any purchase to our charity of the month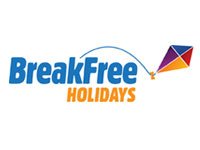 Breakfree Holidays provides a wide choice of great value self-catering holidays and short breaks in the UK and Europe. They work with major and independent holiday and caravan park operators to bring you the best deals.
info On average this store will confirm the amount you have raised in 1 day.
Promotions available