Coolshop will donate up to 4.00% of any purchase to our charity of the month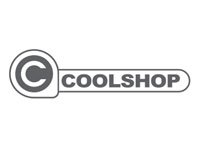 Coolshop offers fast delivery of games and consoles. Blu-ray, PC, PS2, PS3, PSP, XBOX 360, Nintendo Wii, Nintendo DS - all with an unbeatable combination of price and service.
info On average this store will confirm the amount you have raised in 1 day.
Promotions available