Crocus will donate up to 5.00% of any purchase to our charity of the month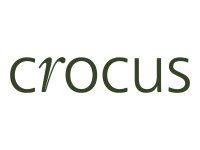 Crocus.co.uk is the UK's biggest gardening website and every gardener's Eden. Since launching in April 2000, it has become the most popular destination for shoppers looking for plants and garden equipment.
info On average this store will confirm the amount you have raised in 2 days.
Promotions available See all (2)