Daisy Street will donate up to 3.00% of any purchase to our charity of the month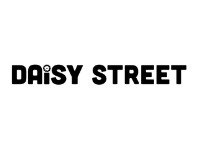 Daisy Street is an up-and-coming e-tailer showcasing the freshest catwalk and celebrity fashion online. Committed to the price conscious fashionista, the majority of their creations retail at an affordable £30 or less.
info On average this store will confirm the amount you have raised in 1 day.
Promotions available