Gizzmo Heaven will donate up to 5.00% of any purchase to our charity of the month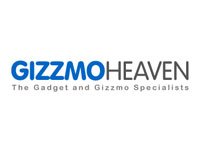 Gizzmoheaven is all about new and exciting toys and games at excellent prices. They sell funky new stuff, games, action toys, gadgets, electronic fast movers, including R/C helicopters, memory cards, collectable figures, plastic model kits, and lots more.
info On average this store will confirm the amount you have raised in 1 day.
Promotions available