Half Price Perfumes will donate up to 2.50% of any purchase to our charity of the month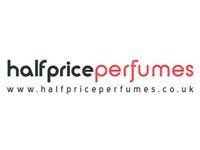 Half Price Perfumes is an online pharmacy as well as a retail store based in Manchester. They source many of their fragrances in Europe, where prices are cheaper so they can keep their prices low.
info On average this store will confirm the amount you have raised in 1 day.
Promotions available See all (3)