Identity Direct will donate up to 4.00% of any purchase to our charity of the month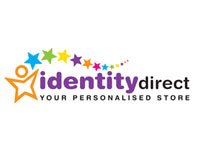 Identity Direct are a personalised store based in Sydney, Australia, providing personalised names in print and on products. More than 500 individual items - toys, books, bags and more - can be personalised with a child's name.
info On average this store will confirm the amount you have raised in 1 day.
Promotions available