JD Williams will donate up to 4.00% of any purchase to our charity of the month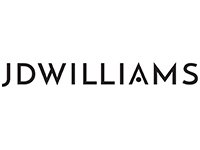 JD Williams is for women seeking figure flattering ladies' fashion and wide fitting footwear. They have many styles of womenswear available in sizes 12-34 and shoes in sizes 4-9 with width fittings D to EEE.
info On average this store will confirm the amount you have raised in 2 days.
Promotions available See all (2)