Millbry Hill will donate up to 3.50% of any purchase to our charity of the month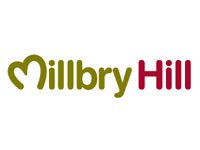 Millbry Hill is the UK's premier supplier of pet supplies, equestrian supplies and equestrian clothing. Specialising in everything pet and equestrian, from pet food and accessories to horse supplements, they have over 10,000 products available.
info On average this store will confirm the amount you have raised in 1 day.
Promotions available See all (3)