Natural Collection will donate up to 5.00% of any purchase to our charity of the month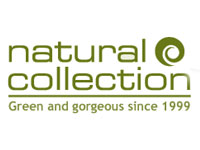 Natural Collection is the UK's leading and award-winning green shop offering a department store range of ecologically considered products. They check every product so you can purchase from them in eco confidence.
info On average this store will confirm the amount you have raised in 2 days.
Promotions available