Oak Furniture Solutions will donate up to 3.50% of any purchase to our charity of the month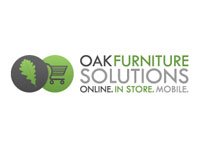 Oak Furniture Solutions are major retailers in large furniture brand names such as Bentley Designs, Orly, Devonshire Pine, CPW and Joseph International. They strive to continually add new ranges and quality manufacturers to their existing collection.
info On average this store will confirm the amount you have raised in 1 day.
Promotions available See all (9)