OnHotels.com will donate up to 3.00% of any purchase to our charity of the month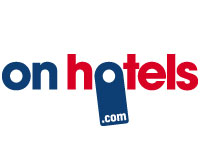 Save upto 50% on hotel room prices. Onhotels.com has over 50,000 sharply discounted hotels rooms. These discounts have been obtained due to their massive buying power which is also used to provide many of the top holiday company's their rooms.
info On average this store will confirm the amount you have raised in 2 days.
Promotions available