Paul's Boutique will donate up to 5.00% of any purchase to our charity of the month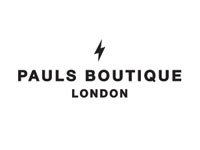 Paul's Boutique sell designer handbags, individually customised with badges and signature charms, giving the quirky products and detailed fabrics a life of their own. They also stock a range of womens clothing, accessories and footwear.
info On average this store will confirm the amount you have raised in 1 day.
Promotions available