Simply Electronics will donate up to 1.00% of any purchase to our charity of the month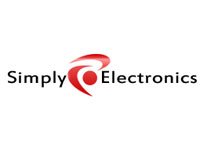 Simply Electronics Ltd is a leading online retailer of consumer electronics from all your favourite brands, covering a vast product base that ranges from small memory cards, to high end photographic equipment. You won't find better prices anywhere else!
info On average this store will confirm the amount you have raised in 3 days.
Promotions available See all (2)