Toffs will donate up to 2.50% of any purchase to our charity of the month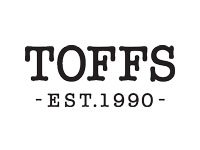 TOFFS are the largest manufacturer and retailer of authentic retro football shirts. Their range covers the period from 1885 to the early 1990's and includes shirts from teams from all over the world.
info On average this store will confirm the amount you have raised in 1 day.
Promotions available