Activity Superstore will donate up to 6.50% of any purchase to our charity of the month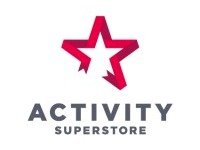 Whatever the occasion Activity Supersrore have the perfect gift complete with low prices and unbeatable customer service. From fast cars to plush spas you can indulge every taste dream and fantasy with Activity Superstore... go on, Live the Dream!
info On average this store will confirm the amount you have raised in 1 day.
Promotions available See all (2)