Fashion World will donate up to 4.00% of any purchase to our charity of the month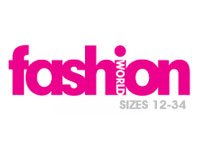 Fashion World offers flattering clothing and lingerie to help customers keep up with the latest trends that best suit them. Customers can use the online shape guide and style advice sections to find the perfect fitting outfit at a great price.
info On average this store will confirm the amount you have raised in 2 days.
Promotions available See all (2)