Holland & Barrett will donate up to 5.00% of any purchase to our charity of the month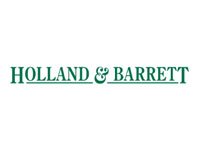 Holland and Barrett is the UK's leading retailer of vitamins, minerals and herbal supplements. Holland and Barrett stores are a familiar sight in almost every major city and town across the UK.
info On average this store will confirm the amount you have raised in 2 days.
Promotions available See all (2)