iSUBSCRiBE will donate up to 5.00% of any purchase to our charity of the month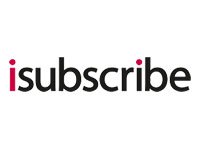 iSUBSCRiBE is the UK's leading and most comprehensive online magazine and newspaper subscriptions superstore. Established in 2003 in the UK, iSUBSCRiBE represents over 400 publishers and lists over 1,500 titles.
info On average this store will confirm the amount you have raised in 2 days.
Promotions available