Joseph Joseph will donate up to 5.00% of any purchase to our charity of the month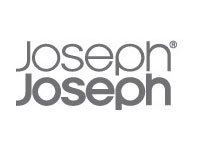 Joseph Joseph is an award-winning kitchenware and homeware manufacturer. They create beautiful, functional and practical products, sold by the leading retailers around the world.
info On average this store will confirm the amount you have raised in 1 day.
Promotions available See all (2)