Musicroom will donate up to 2.50% of any purchase to our charity of the month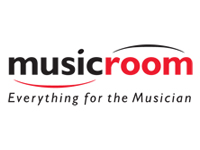 All your Musician's needs in one place. Established since 1995 Musicroom.com offers a huge range of sheet music, tutor methods, instruments, accessories, music software, tutorial DVDs and more.
info On average this store will confirm the amount you have raised in 2 days.
Promotions available See all (2)