Select Fashion will donate up to 4.00% of any purchase to our charity of the month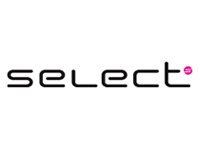 Select Fashion is a high-street womenswear retailer aimed at 18-25 year olds. With over 1,000 products, and new lines added each week, Select offers quality products inspired by the latest fashion trends at an affordable prices.
info On average this store will confirm the amount you have raised in 2 days.
Promotions available