Spartoo will donate up to 4.00% of any purchase to our charity of the month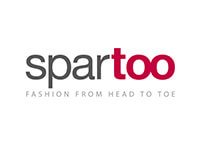 Spartoo is an online shoe retailer specialising in well known brands. They stock over 130 brands and 5,000 models online, with a wide range of styles as well as all gender/age groups.
info On average this store will confirm the amount you have raised in 2 days.
Promotions available See all (7)