Wallis will donate up to 2.50% of any purchase to our charity of the month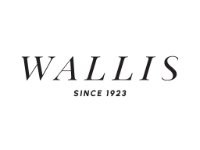 The Wallis product is one that does not conform. It combines stylish, flattering shapes with modern glamour to truly reflect the spirit of women today!
info On average this store will confirm the amount you have raised in 2 days.
Promotions available