Coggles will donate up to 4.00% of any purchase to our charity of the month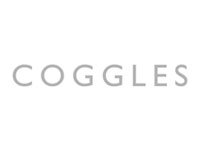 Coggles.com is an internationally renowned designer fashion store with over 200 collections. Multiple winner of "Designer Store of the Year", "Retailer of the Year" and "Independent Etailer of the Year".
info On average this store will confirm the amount you have raised in 1 day.
Promotions available See all (2)