Foyles Bookshop will donate up to 3.50% of any purchase to our charity of the month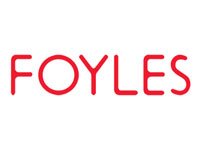 Foyles has over 100 of trading history. At their London flagship store, they stock 200,000 different titles and their website features another one million plus titles that they order for customers.
info On average this store will confirm the amount you have raised in 2 days.
Promotions available