Izabel London will donate up to 5.00% of any purchase to our charity of the month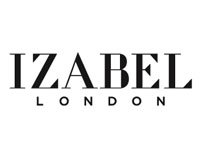 Izabel London is one of the fastest growing brands in the UK. They are now in many well-known department stores and retail chains, such as Dorothy Perkins, Debenhams and House of Fraser; and in every location it is one of the best-sellers.
info On average this store will confirm the amount you have raised in 1 day.
Promotions available See all (4)