Just Sheepskin will donate up to 4.00% of any purchase to our charity of the month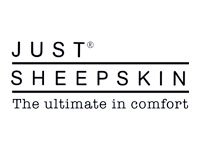 The brand of Just Sheepskin Ltd was established in 2002 with the objective of sharing the unique sense of comfort that sheepskin offers. They are now amongst the leading brands of sheepskin footwear in the UK.
info On average this store will confirm the amount you have raised in 1 day.
Promotions available