lastminute.com will donate up to 6.50% of any purchase to our charity of the month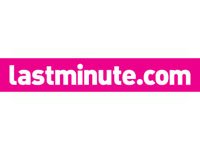 lastminute.com offers you the opportunity to book flights, tickets, hotels and more through a one stop shop. From adventuring in the mountains to relaxing beach breaks, spa stays, theatre trips and dining, there really is something for everyone.
info On average this store will confirm the amount you have raised in 2 days.
Promotions available See all (4)