Quiz Clothing will donate up to 2.50% of any purchase to our charity of the month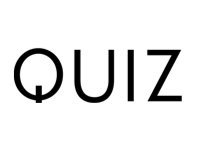 With all the latest must have fashion trends you are sure to find yourself a stunning outfit at Quiz. They are focused on making you look the best wherever you go by consistently offering and delivering the must-have fashion items of the season.
info On average this store will confirm the amount you have raised in 2 days.
Promotions available See all (3)