Sainsbury's will donate up to 3.00% of any purchase to our charity of the month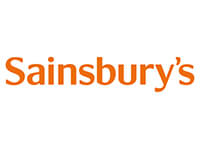 Sainsbury's Supermarkets is the UK's longest standing major food retailing chain. Following the same principles upon which Sainsbury's Supermarkets is built, Sainsbury's have developed a non-food range to offer quality, value and innovation.
info On average this store will confirm the amount you have raised in 2 days.
Promotions available