The Entertainer will donate up to 1.50% of any purchase to our charity of the month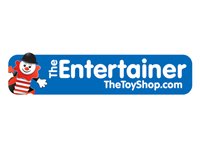 TheToyShop.com is the online division of The Entertainer, the UK's largest independent toy retailer with over 50 stores. TheToyShop.com continues to offer its customers a wide range of toys and games for all ages.
info On average this store will confirm the amount you have raised in 2 days.
Promotions available