How To Be Sequin Savvy This Christmas
We love a sequin at Christmas - who doesn't?! But did you know, the sequins that fall off in the wash are contributing to the mammoth amount of plastic waste dumped in our oceans? Whilst it might seem small, there are some retailers offering recycled sequins as part of their winter ranges, so you can have all of the sparkle with less of the guilt!
Ok, so where's the harm?
Not dissimilar to microbeads - which were banned for use in cosmetics in the UK recently - sequins share many of the same characteristics, and that makes them problematic when it comes to our water systems. Put simply, their size means they are unlikely to be removed in the filtration processes of our sewage works, resulting in them ending up in the ocean.
That means, as well as washing up on shorelines, they're also being eaten by the fish we eat - and nobody wants glitter in their main course, right?
As well as being unpleasant, it's worth noting that sequins are often made from PVC plastic, which is made from toxic substances. In fact, a recent Glamour Magazine article quoted a doctor who had found that the chemicals used are actually hormone-mimicking and cause disruption to the bodies of animals and humans. In fact, they've been linked to a wide range of diseases.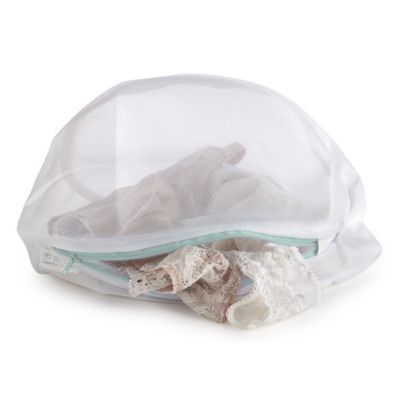 Avoid sequins ending up in the oceans by washing in a fine mesh bag, like these from Lakeland, who donate 1.25% to your charity when you purchase.

— Tip courtesy of Carol Kay via the Give as you Live Facebook page
---
Yikes - how can I recycle my sequins instead?
Here's the bad news - in short, you can't. Such small pieces of plastic are not yet recyclable through conventional methods.
If it's time to part with a sequinned item of clothing, it should be placed inside another secure container before being sent to landfill, to prevent its individual pieces from ending up in our oceans. Better yet - if it still has life, donate it to your local charity shop to prevent it from going to landfill altogether.
Ok, but I still love a sequin. How can I buy better?
Good news - some retailers are offering recycled sequins in their winter fashion ranges, making it easier to shop consciously.
Leading the way are Whistles. Their collection crafted from 100% recycled sequins is easy to find, thanks to the 'sustainable' tag added to their website.
Browse the entire collection here, including this blue sequin which comes as a dress, a top, or a midi skirt, perfect for New Year's Eve festivities or Christmas parties!
If making your own partywear is more your thing, check out The Sustainable Sequin Company. They make their sequins right here in the UK (meaning no mammoth carbon footprint before you even start - yay!) using recycled materials.
Even better, you can shop their sequins via Etsy, who will make a donation to a charity of your choice when you shop via Give as you Live Online, at no cost to you!
Of course, the easiest way to be sustainable is to wear a sequin already in existence, i.e. by shopping preloved or secondhand.
A quick search on eBay for 'Sequin Dress' returned a whopping 49,223 results, meaning you're bound to find something you love!
Not keen on wearing something somebody else has worn? The same eBay search for a sequin dress with item condition set to 'New With Tags' returned over 23,000 results!
Don't forget, when you shop on eBay they'll make a free donation to a charity of your choice - simply shop using free platform Give as you Live Online!
BONUS: How to generate free donations when you shop online
Make your ordinary online shopping extraordinary this Christmas, by generating a free donation for a charity close to your heart with every purchase you make.
Give as you Live Online is a completely free tool that gives you back a percentage of every £ you spend as a donation for the charity of your choice. There's no catch - we make the money to provide our service from the retailers you shop with, meaning every penny you generate goes straight to your charity.
Our members have already raised over £15,000,000 - join the free fundraising family today!
You may also be interested in...
Ready to get started?
Start shopping today - just choose a charity, enter a few details and you can be raising in minutes.